Valley View Middle School
Aug 19, 2019
Projects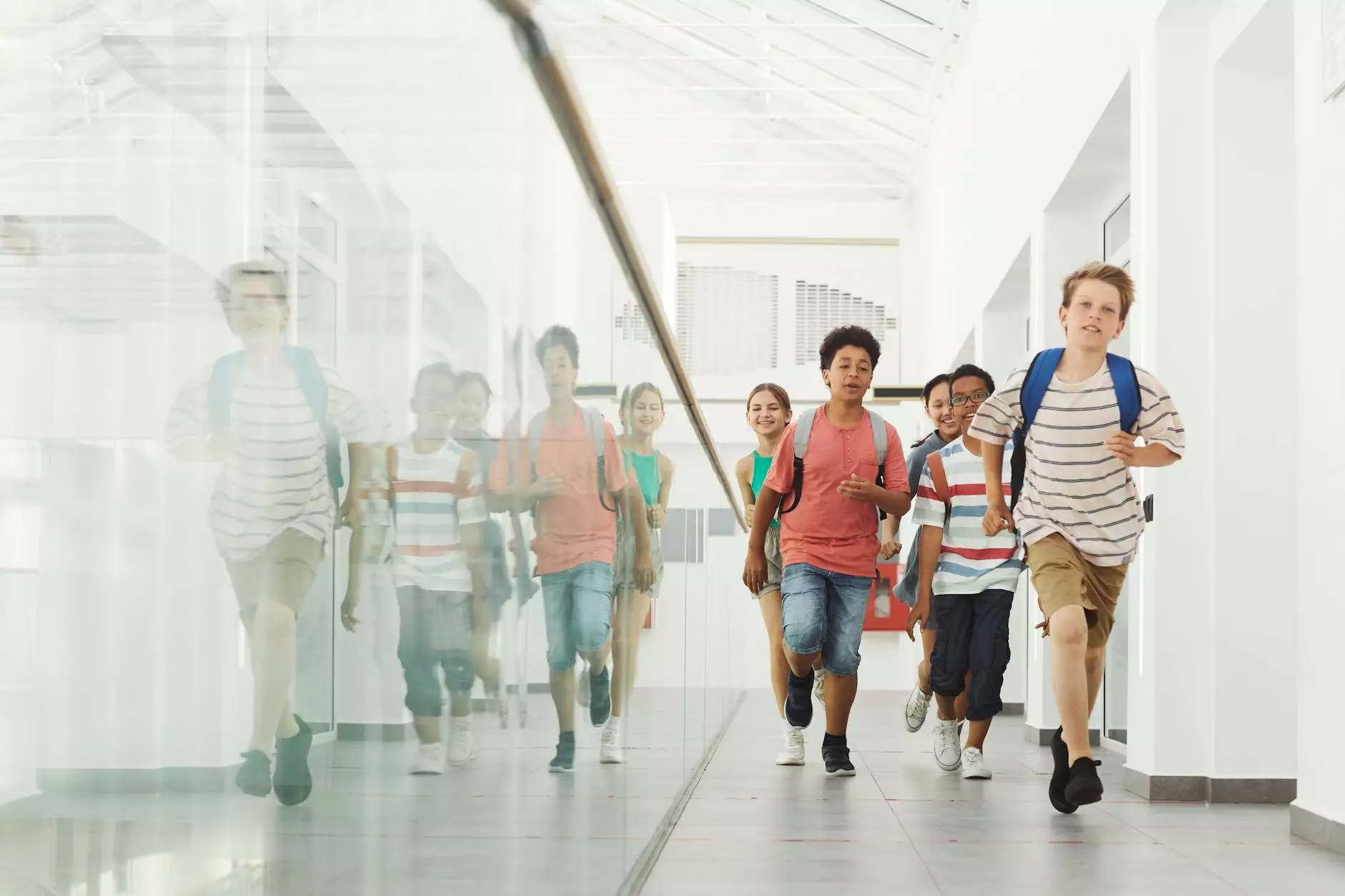 About Valley View Middle School
Valley View Middle School, proudly designed and constructed by McKenna John J Architect, is a remarkable educational institution that exemplifies excellence in architectural design and engineering. Located in a scenic valley, this state-of-the-art facility offers a conducive learning environment for students, promoting creativity, collaboration, and personal growth.
Architectural Vision and Concept
At McKenna John J Architect, we believe that architecture has the power to inspire and transform communities. With Valley View Middle School, our aim was to create a modern and sustainable space that seamlessly integrates with the surrounding environment while enhancing the learning experience for students.
Design Elements
The architectural design of Valley View Middle School brings together a harmonious blend of functionality, aesthetics, and sustainability. The use of natural light, open spaces, and efficient circulation systems allows for a refreshing and comfortable atmosphere throughout the building. As students move through the school, they are greeted by vibrant colors, innovative learning spaces, and thoughtfully designed classrooms.
Sustainable Features
Environmental stewardship is a crucial aspect of our architectural projects. Valley View Middle School incorporates various sustainable features to minimize its impact on the environment and foster eco-consciousness among students. Through the integration of renewable energy sources, water conservation systems, and energy-efficient technologies, the school achieves optimal energy performance, reducing its carbon footprint.
Facilities and Amenities
Valley View Middle School offers a wide range of facilities and amenities to support diverse learning needs and inspire educational growth. The school includes spacious classrooms equipped with modern technology, dedicated science and computer labs, a well-stocked library, auditorium, gymnasium, outdoor sports fields, and vibrant art studios. These facilities not only foster academic excellence but also provide students with ample opportunities for extracurricular activities.
Community Participation and Collaboration
At McKenna John J Architect, we emphasize the importance of community participation and collaboration in creating exceptional educational spaces. Valley View Middle School was developed through extensive consultations with students, teachers, and the local community. By involving stakeholders in the design process, we ensured that the school represents the shared aspirations and values of the community it serves.
Our Expertise in Heavy Industry and Engineering - Architecture
McKenna John J Architect specializes in heavy industry and engineering - architecture projects, providing innovative solutions to complex design challenges. With extensive experience in designing educational facilities, we understand the unique requirements of educational environments, including functional space planning, safety considerations, and creating inspirational spaces for learning.
Exceptional Quality and Attention to Detail
Our team of dedicated architects and engineers strive for excellence in every project we undertake. With Valley View Middle School, we meticulously paid attention to every detail, ensuring the highest standards of quality in construction and design. From the selection of durable materials to the incorporation of cutting-edge technologies, we prioritize delivering exceptional outcomes that exceed client expectations.
Client-Centric Approach
At McKenna John J Architect, we believe in building long-lasting relationships with our clients. Throughout the project, we worked closely with Valley View Middle School administration, understanding their unique vision and needs. This client-centric approach allowed us to tailor our architectural design solutions to their specific requirements, resulting in a school that perfectly aligns with their educational goals and values.
Recognitions and Awards
Our commitment to excellence has been recognized through numerous industry accolades. Valley View Middle School has received awards for its innovative design, sustainable features, and contribution to the field of education. These accolades serve as a testament to our dedication and expertise in heavy industry and engineering - architecture.
Contact Us
Interested in learning more about Valley View Middle School or exploring our other architectural projects? Feel free to get in touch with McKenna John J Architect. Our experienced team is ready to assist you in turning your architectural vision into reality.
Visit our website at http://mckenna-architect.com/ibi-projects/valley-view-middle-school or give us a call at (your phone number).