NS Bridge 462.01 Replacement
Apr 17, 2021
Portfolio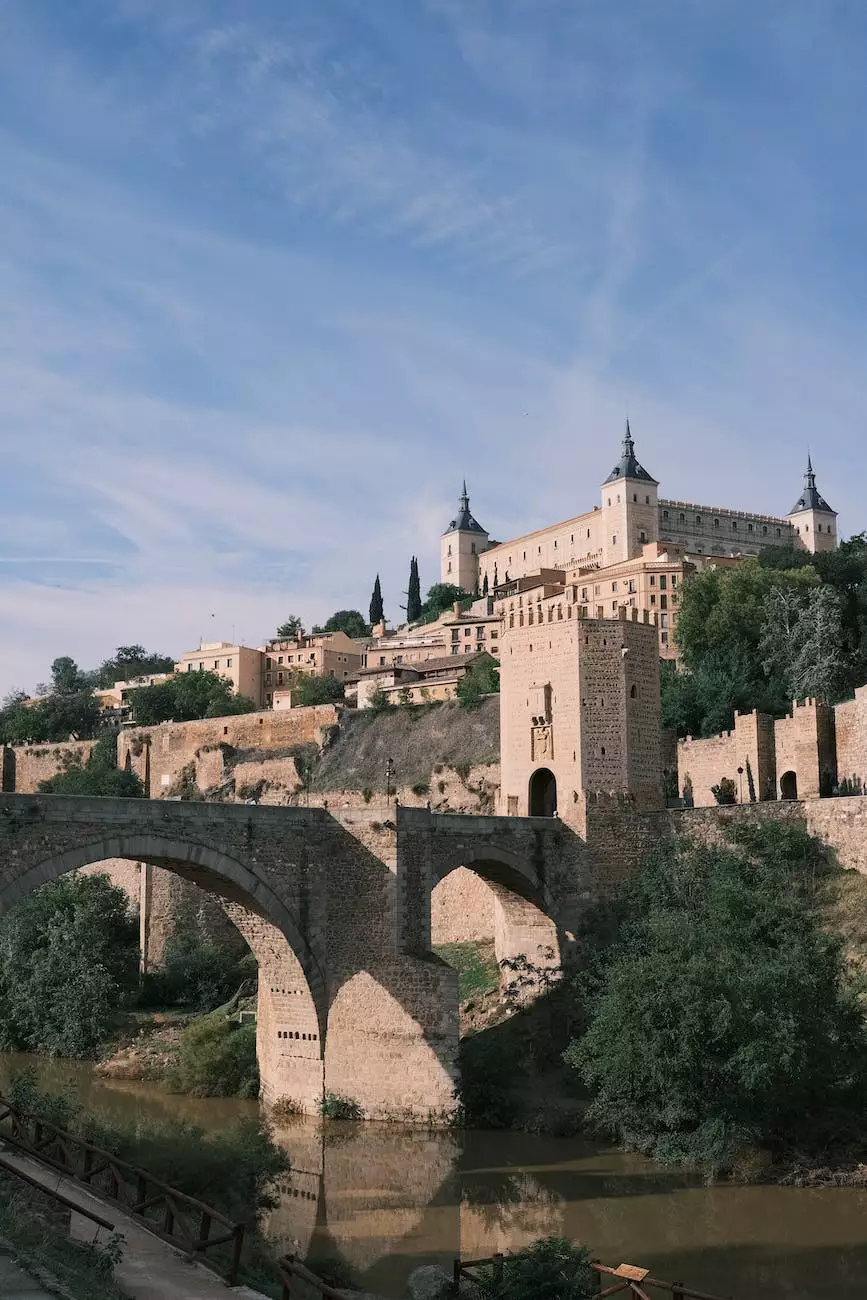 Welcome to McKenna John J Architect, your trusted partner in Heavy Industry and Engineering - Architecture. Our expertise lies in providing unparalleled architectural services tailored to meet the unique needs of various industrial projects. In this project showcase, we are pleased to present the Norfolk Southern Bridge 462.01 Replacement near Matewan, Virginia.
Project Overview
The NS Bridge 462.01 Replacement is an ambitious engineering endeavor designed to enhance transportation infrastructure in the Matewan area. Our team of skilled architects, engineers, and designers collaborated to ensure the successful completion of this landmark project.
Challenges and Solutions
Replacing a vital bridge in a heavily trafficked region while minimizing disruptions posed several challenges. Our experts devised innovative solutions to overcome these obstacles and deliver a high-quality replacement structure that meets industry standards and regulatory requirements.
1. Structural Integrity
Ensuring the structural integrity of the NS Bridge 462.01 Replacement was our top priority. We conducted thorough inspections, employed advanced engineering techniques, and used premium-grade materials to guarantee the longevity and safety of the new bridge. Our team meticulously analyzed the project site, taking into account various factors such as soil composition, load capacity, and environmental impacts.
2. Traffic Management
Minimizing disruptions to the flow of traffic during the replacement process was a key consideration. Our architects and engineers collaborated closely with transportation specialists to develop a comprehensive traffic management plan. By carefully organizing construction phases, implementing temporary detour routes, and maintaining open communication with local authorities, we ensured a smooth and efficient traffic flow throughout the project duration.
3. Aesthetic Integration
Preserving the aesthetic appeal of the Matewan area while incorporating modern design elements was a crucial aspect of the project. Our architectural team worked diligently to design a bridge that seamlessly blends with the surrounding landscape, leveraging contemporary architectural techniques and materials. This ensured that the NS Bridge 462.01 Replacement not only serves its functional purpose but also enhances the visual appeal of the area.
Project Execution
The execution of the NS Bridge 462.01 Replacement project adhered to a meticulously planned timeline. Our team, consisting of highly skilled professionals, demonstrated exceptional project management and coordination throughout the entire process.
1. Design and Engineering
Our architectural team meticulously crafted the design for the NS Bridge 462.01 Replacement, keeping in mind the project's objectives, safety standards, and environmental sustainability. Collaborating closely with structural engineers, we ensured that the design met stringent engineering requirements, guaranteeing the bridge's stability and longevity.
2. Material Procurement and Fabrication
We place immense value on using high-quality materials for all our architectural projects. The NS Bridge 462.01 Replacement was no exception. We sourced premium-grade materials from trusted suppliers, conducting rigorous quality checks and ensuring compliance with industry standards. Our team ensured that all fabricated components met precise specifications, adhering to industry-leading quality control processes.
3. Construction and Project Management
Our construction team, equipped with state-of-the-art machinery and tools, skillfully executed the construction phase of the project. Following approved architectural and engineering plans, they oversaw every aspect of the construction process, maintaining strict adherence to safety protocols, quality standards, and project milestones.
4. Quality Assurance and Control
We adopted a comprehensive quality assurance and control framework to ensure that the NS Bridge 462.01 Replacement meets the highest quality standards. Our team conducted regular inspections, utilized advanced testing techniques, and implemented robust quality control processes at every stage of the project. This stringent approach guarantees the durability, safety, and overall excellence of the bridge.
Conclusion
The Norfolk Southern Bridge 462.01 Replacement near Matewan, Virginia stands as a testament to the expertise and commitment of McKenna John J Architect. With our tailored architectural services, we continue to reshape the landscape of Heavy Industry and Engineering - Architecture, raising the bar for excellence in every project we undertake.
Contact McKenna John J Architect today to learn more about our professional architectural services and how we can contribute to your next industrial project.