Samsung Solutions Center
Feb 10, 2023
Projects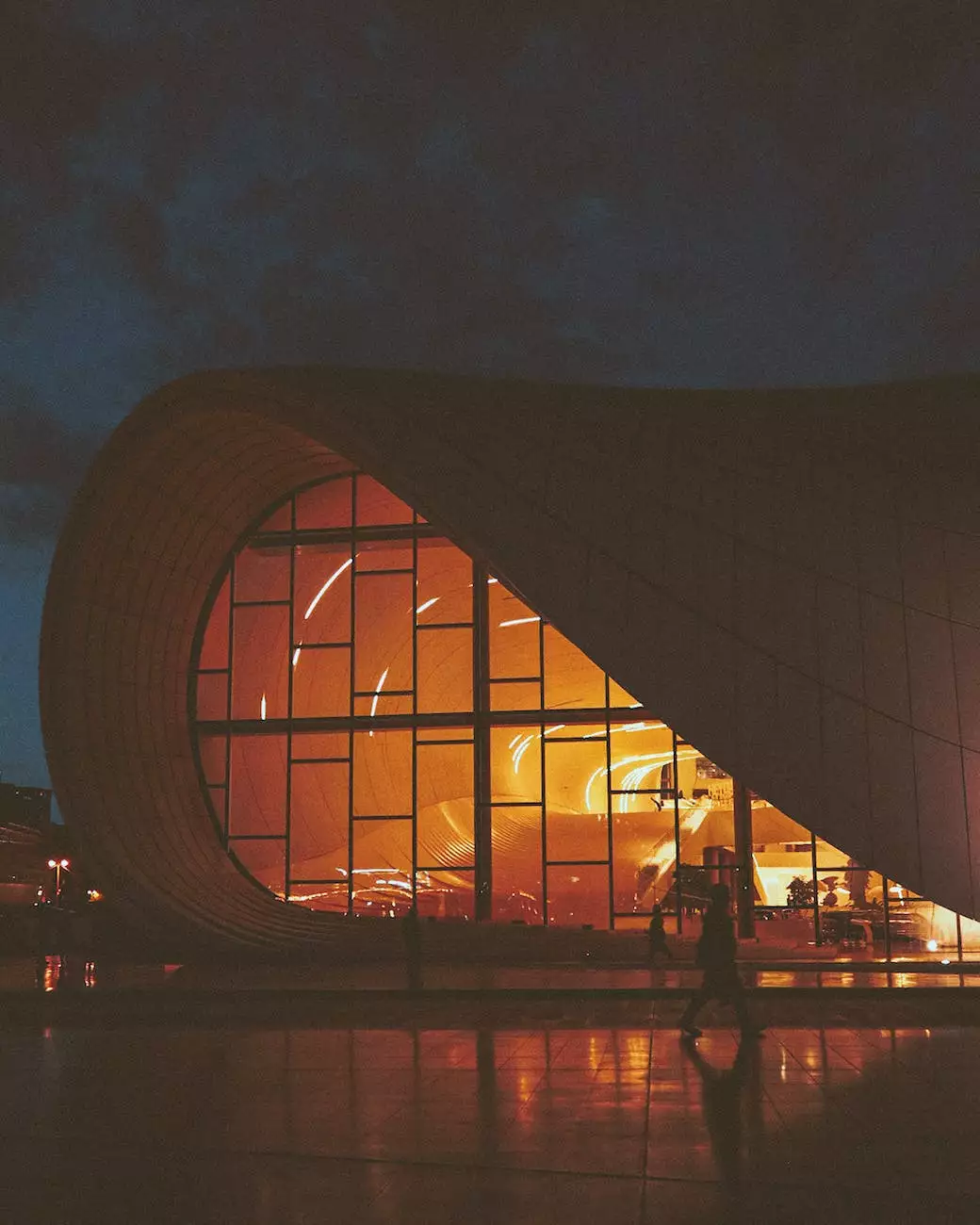 The Future of Heavy Industry and Engineering Architecture
Welcome to the Samsung Solutions Center, a cutting-edge project brought to you by McKenna John J Architect, one of the prominent names in the field of heavy industry and engineering architecture. With years of experience and a dedicated team of professionals, we are committed to providing innovative architectural solutions that meet the unique needs of businesses in this sector.
Comprehensive Architectural Projects
At McKenna John J Architect, we understand the dynamic nature of the heavy industry and engineering sector. Our Samsung Solutions Center is a testament to our commitment to excellence. Through our meticulous planning and creative design process, we create architectural masterpieces that not only fulfill our clients' requirements but also drive positive results in terms of productivity and efficiency.
Innovation at Its Best
The Samsung Solutions Center is a collaborative effort between our talented architects and the industry-leading experts at Samsung. It serves as a hub of innovation where state-of-the-art technologies, such as virtual reality and augmented reality, are utilized to create immersive experiences for our clients.
Whether it's designing a manufacturing facility, a research and development center, or a distribution warehouse, our team leverages their expertise and the latest advancements to develop solutions that optimize operations, maximize space utilization, and enhance overall functionality.
Our Process
At McKenna John J Architect, our approach to architectural projects is comprehensive and client-centric. Here's how we ensure exceptional results:
1. Initial Consultation and Project Scope
We begin every project by listening to our clients' specific requirements and goals. Understanding their unique challenges allows us to tailor our approach and create a project scope that aligns with their vision.
2. Concept and Design Development
Our skilled architects then dive into the conceptualization and design phase. Through careful analysis and creative thinking, we develop innovative solutions that meet functional, aesthetic, and sustainability requirements.
3. Collaborative Review
We strongly believe in fostering open communication and collaboration with our clients. Regular review sessions ensure that the project remains on track and any necessary adjustments are made in a timely manner.
4. Construction and Project Management
Once the design has been finalized, our experienced project managers take charge of overseeing the construction phase. From procurement to contractor coordination, we diligently manage the entire process to ensure quality and timely delivery.
5. Post-Construction Support
Our commitment doesn't end with project completion. We provide ongoing support to our clients, addressing any concerns and ensuring the proper functioning of the architectural elements.
Why Choose McKenna John J Architect?
Industry Expertise: Our team has extensive experience in heavy industry and engineering architecture, making us well-equipped to handle complex projects.
Innovation: We embrace the latest technologies and design trends to create futuristic solutions that drive productivity and efficiency.
Collaboration: We value open communication and collaboration, ensuring that our clients' vision is realized throughout the project.
Sustainability: We prioritize sustainable design practices that minimize environmental impact and promote long-term sustainability.
Results-Driven: Our aim is to deliver projects that surpass expectations and provide tangible benefits to our clients.
Client Satisfaction: We are dedicated to providing excellent customer service, maintaining long-lasting relationships with our clients.
Contact Us Today
If you are looking for a visionary architectural firm that specializes in the heavy industry and engineering sector, McKenna John J Architect is here to help. Contact us today to discuss your project requirements and discover how we can turn your vision into reality.