Fix my BUILDING CODE VIOLATION / Repair Miami Dade
Feb 24, 2023
Projects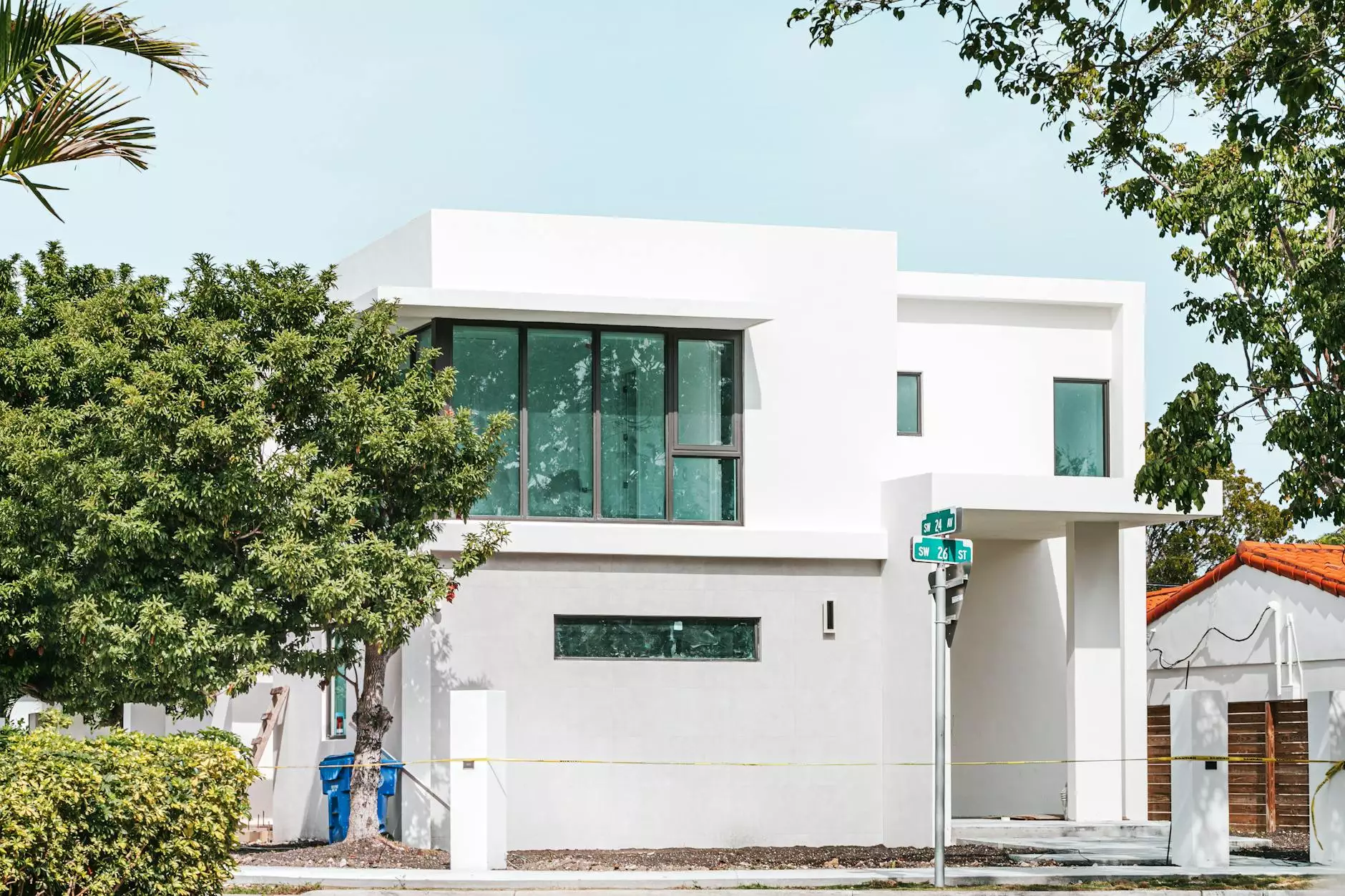 Welcome to McKenna John J Architect, your trusted partner in fixing building code violations and repairing structures in the Miami Dade area. With our expertise in heavy industry and engineering architecture, we are well-equipped to provide comprehensive solutions to address any building code issues you may be facing.
Comprehensive Solutions for Building Code Violations
Building code violations can occur for various reasons, including non-compliance with safety standards, inadequate structural design, or outdated construction practices. It is crucial to address these violations promptly to ensure the safety of occupants and avoid potential legal penalties.
At McKenna John J Architect, we understand the complexities of building codes and have extensive experience in rectifying violations. Our team of skilled architects and engineers will assess your structure, identify the underlying issues, and develop a strategic plan to bring your property up to code.
Expert Knowledge in Miami Dade Building Regulations
Operating in the vibrant Miami Dade area, we have in-depth knowledge of the local building regulations and zoning ordinances. Our architects stay up-to-date with the latest codes and guidelines to deliver compliant and sustainable architectural designs.
When it comes to fixing building code violations, our team will meticulously analyze the violations specific to your property and develop the most effective approach to resolve them. Whether it involves structural upgrades, electrical improvements, or addressing fire safety concerns, we will guide you through each step of the process.
Quality Workmanship and Attention to Detail
At McKenna John J Architect, we pride ourselves on our commitment to quality workmanship and attention to detail. We understand that every building project is unique, requiring customized solutions to overcome code violations effectively.
Our skilled architects and engineers collaborate closely with our clients to understand their specific requirements and preferences. We take into account factors such as the building's purpose, occupancy type, and environmental considerations to deliver tailored solutions that comply with all relevant codes and regulations.
Services Offered for Building Code Violations
We offer a wide range of services to address building code violations, including but not limited to:
Structural evaluation and remediation
Electrical system upgrades
Fire safety enhancements
Plumbing and mechanical compliance
ADA accessibility improvements
Inspection and documentation
Permitting assistance
Our comprehensive approach ensures that all aspects of the building are thoroughly evaluated and compliant with the required standards. We aim to provide timely and cost-effective solutions to rectify violations without compromising on quality.
Why Choose McKenna John J Architect?
When it comes to resolving building code violations and repairing structures, choosing the right architecture firm is crucial. Here are a few reasons to partner with McKenna John J Architect:
Expertise: Our team has extensive expertise in heavy industry and engineering architecture, enabling us to tackle the most complex code violations effectively.
Local Knowledge: We have a deep understanding of the Miami Dade area's building regulations and zoning requirements, ensuring compliance with all relevant guidelines.
Comprehensive Solutions: We offer a wide range of services, ensuring all aspects of the code violations are addressed and resolved.
Quality Assurance: We prioritize quality workmanship, attention to detail, and sustainable architectural practices, ensuring long-term safety and compliance.
Client-Centric Approach: Our team is dedicated to understanding your unique needs and delivering personalized solutions tailored to your project's goals.
Contact McKenna John J Architect Today
If you have a building code violation or require structural repairs in Miami Dade, don't wait any longer. Contact McKenna John J Architect today for comprehensive solutions and expert guidance.
We are committed to ensuring your project meets all necessary codes and regulations, providing you with a safe and compliant structure. Our team will be happy to discuss your specific requirements and develop a plan to fix your building code violation effectively.
Trust McKenna John J Architect to be your partner in resolving building code violations in Miami Dade. Contact us now to get started!